Cupcake Courses in Chester
If you would like to try your hand at a decorating cupcakes course to produce stunning results we are here to help you achieve just that.
We cover a variety of tecniques which are quick to master and easy to replicate at home with only a few tools. We offer lots of tips and are happy to answer questions and provide informCupcakes will be provided. At the end of the session you will take home a box of half a dozen of your very own creations.
DATES FOR AUTUMN 2019
26th October, Saturday
16th November, Saturday
14th December, Saturday
The session will usually include:-
Covering a cupcake with fondant
Piping a perfect frosting rose
Making a rose from fondant
Making your own coloured balls
Using embossing mats
Using cutters to make flowers
Using sprinkles
Tips, ideas and information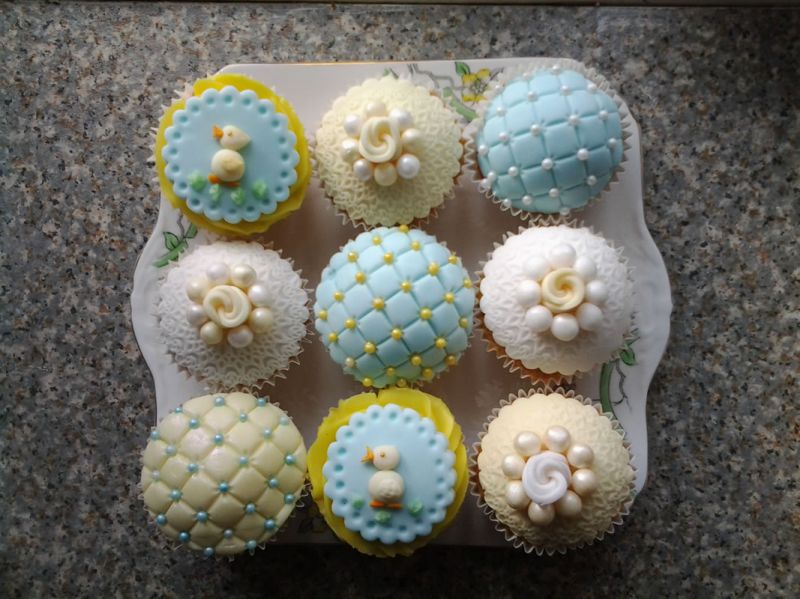 Classes for hen parties and groups welcome. Please contact us for availability.
The courses will be sometimes in our country kitchen at Kings Acre or in another venue closeby. If the weather is good we can venture onto the lawn for a cup of tea and cake, vintage style.
Last year we have had lots of lovely people coming here to decorate cupcakes. They have had good fun and made some fantastic creations. They have taken home cupcakes that have impressed and astonished their friends and family. Their only dilemma has been that the cakes look so great no one wants to eat them. However, after taking a few photos and posting the pictures on fb, they always do!!!